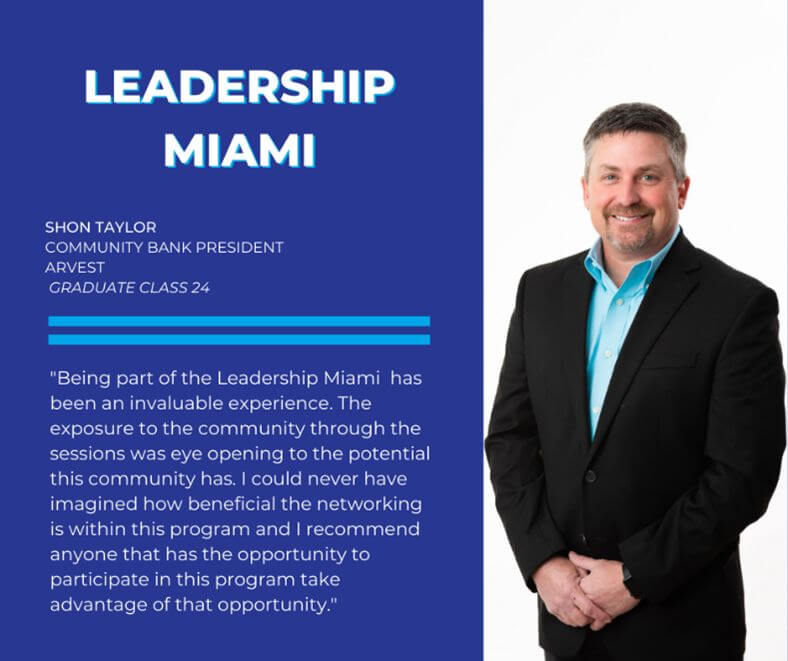 Founded in 1998, Leadership Miami is a professional development program dedicated to encouraging and educating citizens to serve in leadership roles within our community. The program is designed to develop talents and broaden perspectives of those enrolled in the program. Leadership is the prime force to make things happen in a community.  By participating in the program, class members develop leadership skills, make new business and personal relationships, and become more aware of the role it requires for a person to assume a leadership role.
PROGRAM DETAILS
Leadership Miami is a 10-month program that kicks off each year in September with graduation in June.
LM sessions are usually held on the 2nd Thursday of each program month. However, there are a couple of sessions that are held on other dates.
Class size is limited to 20.
There is an attendance requirement.
Sessions cover a variety of topics including: economic development, tourism, city and county operations, a visit to the State Capitol, education, agri-business, tribal nations, non-profit and health & wellness.
Leadership Miami also provides leadership skills training throughout the program and begins with a two-day leadership training program called Motive Matters.

APPLICATION INFORMATION
A program application must be submitted each year and those who apply must participate in an interview process before selection is made by the Leadership Miami Selection Team.

TUITION
Leadership Miami program tuition is $450 per applicant.

SCHOLARSHIP ASSISTANCE
Leadership Miami is sometimes able to provide scholarship assistance to an individual(s) that present a need for assistance.  Information regarding application for a scholarship is available on the LM application.
For more information, contact Cindy Morris, President/CEO at 918.542-4481 or by email at cmorris@miamiokchamber.com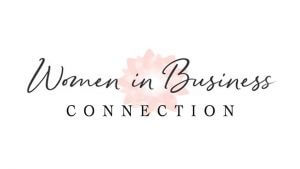 Women in Business is a program of the Miami Regional Chamber of Commerce.  The program is designed to equip businesswomen with the knowledge, strategies, and resources needed to navigate challenges and achieve success in the workplace, as well as provide opportunities to connect with other businesswomen from the Miami/Ottawa County area. The Women in Business program includes luncheons every other month and an annual WIBC Conference & Expo held in September of each year.
WIBC LUNCHEONS
Luncheons are held every other month on the 3rd Tuesday.  The luncheon is an opportunity to build business connections while learning how to develop skills that will assist your in your rise to success as a woman in business.
Click here for WIBC Luncheon dates and registration. 
WIBC CONFERENCE & EXPO
The Women in Business Connection (WIBC) Conference & Expo is held in September each year.  The WIBC Conference & Expo is designed as a professional development program that connects, inspires, and supports women in their growth. The conference consists of general sessions and workshops led by professional experts on various business topics of importance to the successful aspirations of women.
Click here for WIBC Conference & Expo Registration – 2023